Sanitize and Stay Well: Sanitor's Products Protect from Cold and Flu Season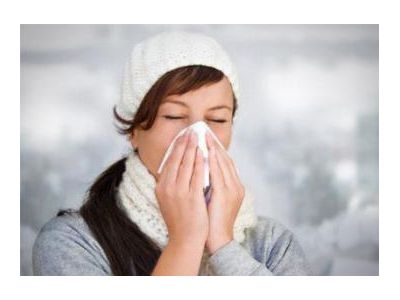 Winter is upon us, and so is cold and flu season. An estimated 200,000 Americans are hospitalized with the flu every year. Young children, the elderly, and people with disabilities face higher risk because of developing, weakened, or compromised immune systems. People in the Northern states are particularly at risk because cold temperatures drive more people indoors. The more people more crowd into small spaces, the more germs enter the air and land on surfaces.
Sanitor wants to help protect you and your loved ones from illness this winter. Today, we'll explore a few of our products and how they can improve normal sanitation routines. We'll also give a few tips for staying well.
The "NeatSeat"
The Neat Seat is Sanitor's "disposable toilet seat cover system" designed to alleviate public health concerns and prevent the spread of germs in restrooms. NeatSeat covers can be taken anywhere – to work or school, on holiday shopping trips, out to eat, or any other places you might go this season. NeatSeat dispensers can also be installed in home bathrooms, particularly if your holiday plans include hosting several guests. Neat Seat covers dispense with a flick of your finger – no tugging, tearing, or folding required. The dispenser can automatically pull the seat cover down the drain once the toilet is flushed, as well. This keeps your hands sanitary because you don't need to touch the cover. It also ensures the product is environmentally friendly; since no tearing or crumpling is involved, there is less paper waste.
QTowels
QTowels are Sanitor's "advanced multi-purpose paper towel system." QTowels are dispensed flat, eliminating the need to tear and fold them. They are also "extra absorbent," with 9 x 12 dimensions and the density to clean large, tough spills and ground-in messes, including on carpet. QTowels are made from single-ply paper stock, so like NeatSeat, they are more economical and environmentally friendly than most competing paper towels.
Personal Packs
Sanitor also offers Neat Seat covers in "personal packs" to customers who don't want to buy dispensers. Personal Packs come with ten NeatSeats to a pack and can be purchased in bulk.
Ways to Stay Well
Finally, Sanitor offers these special tips for cold and flu season to keep you and your family healthy and safe:
Wash hands frequently. Use hot, soapy water and wash for as long as it takes to sing Happy Birthday in your head. Wash hands before eating and after every trip to the toilet – no exceptions.
Cover your mouth. Cough or sneeze, but not into a palm, as this can spread germs. Instead, turn and cough into your sleeve or directly into a tissue.